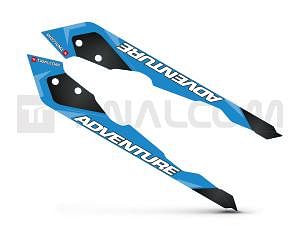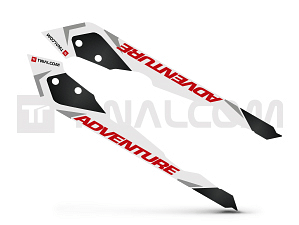 TT® - "Adventure" Graphics Set for R1200ADV-LC BMW
The "Adventure" protective graphics set has been designed and developed with thick material to protect the front of the plastic of R1200ADV-LC. In addition to the functional graphics are highly aggressive and distinctive aesthetic that gives particular slenderness to the front of the bike.
Material: Crystal build in 3M self-adhesive film.   Available colors: Blue TT®, Graphite TT®, White TT® 2014, White TT® 2016 and Triple Black TT® 2017.
The package contains: DX graphics, graphics SX and clear instructions in Italian with photos.