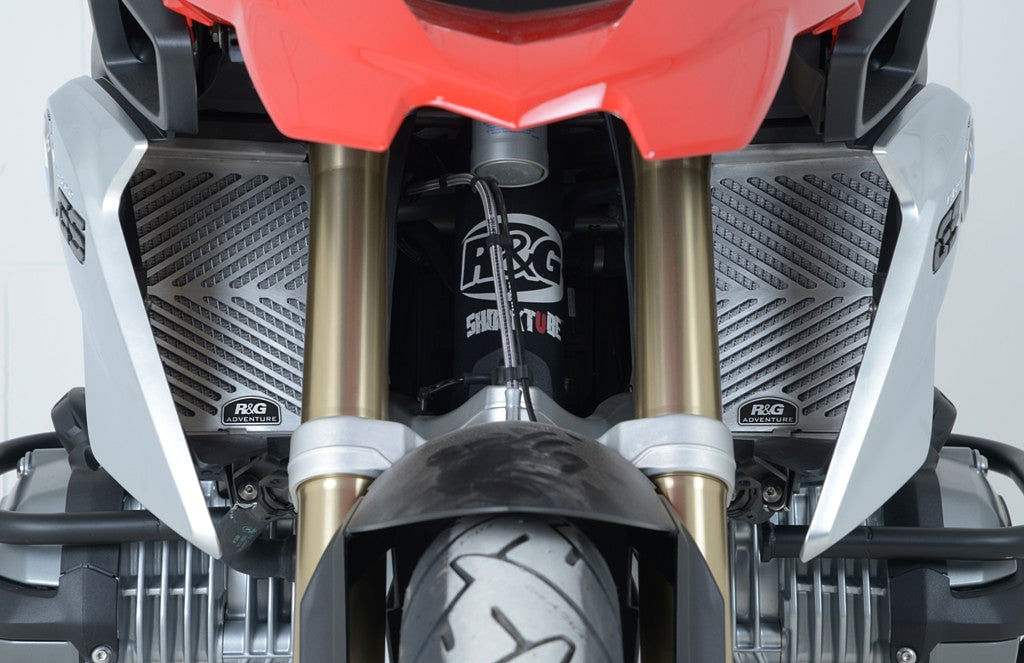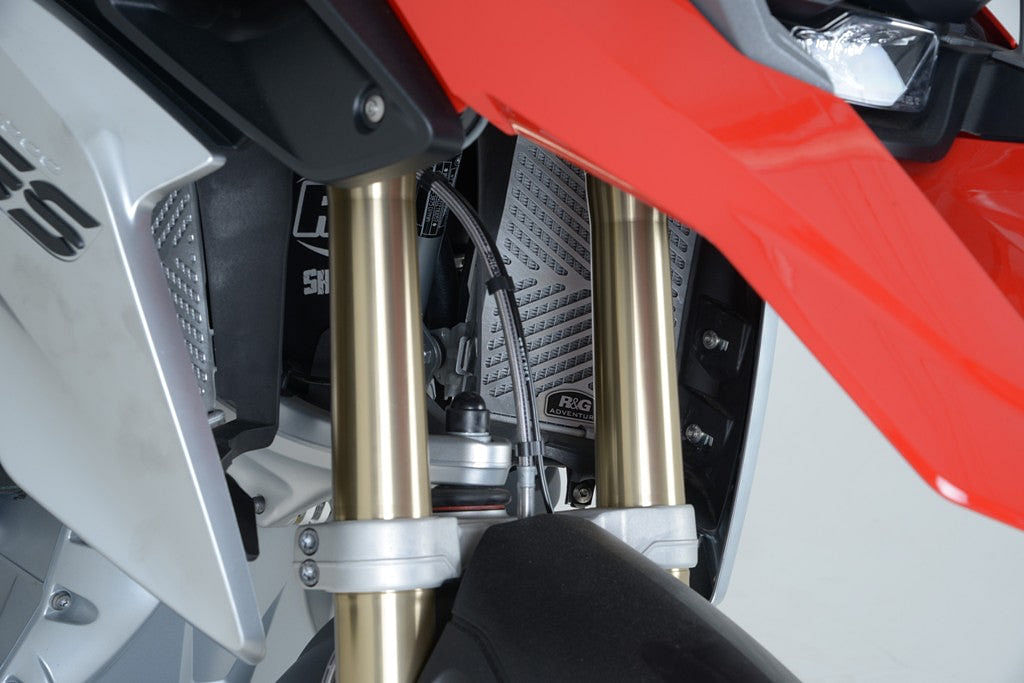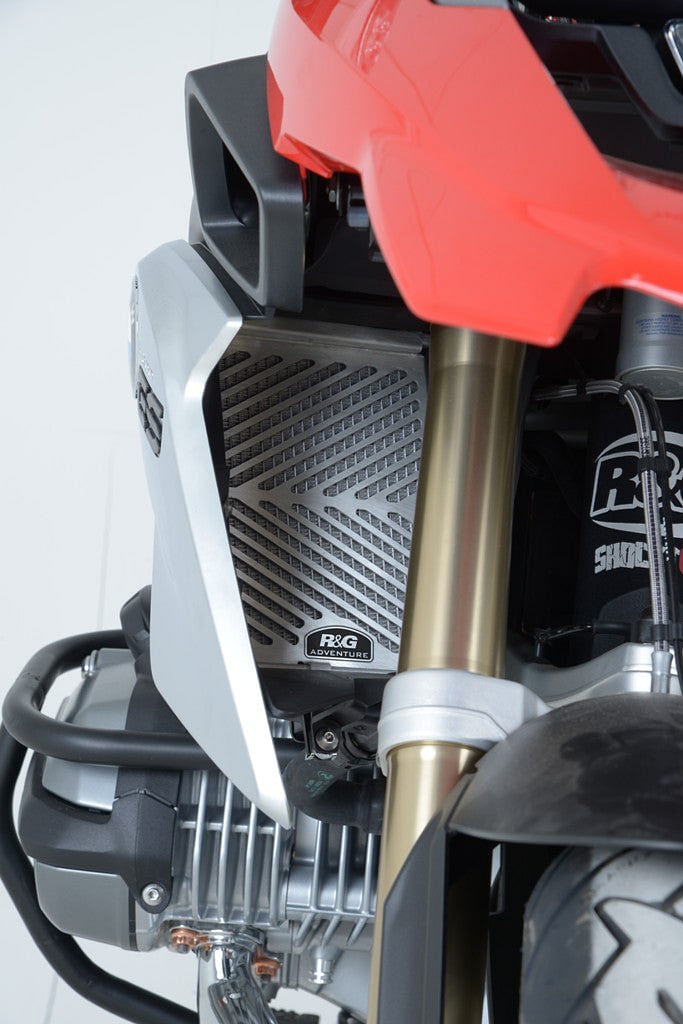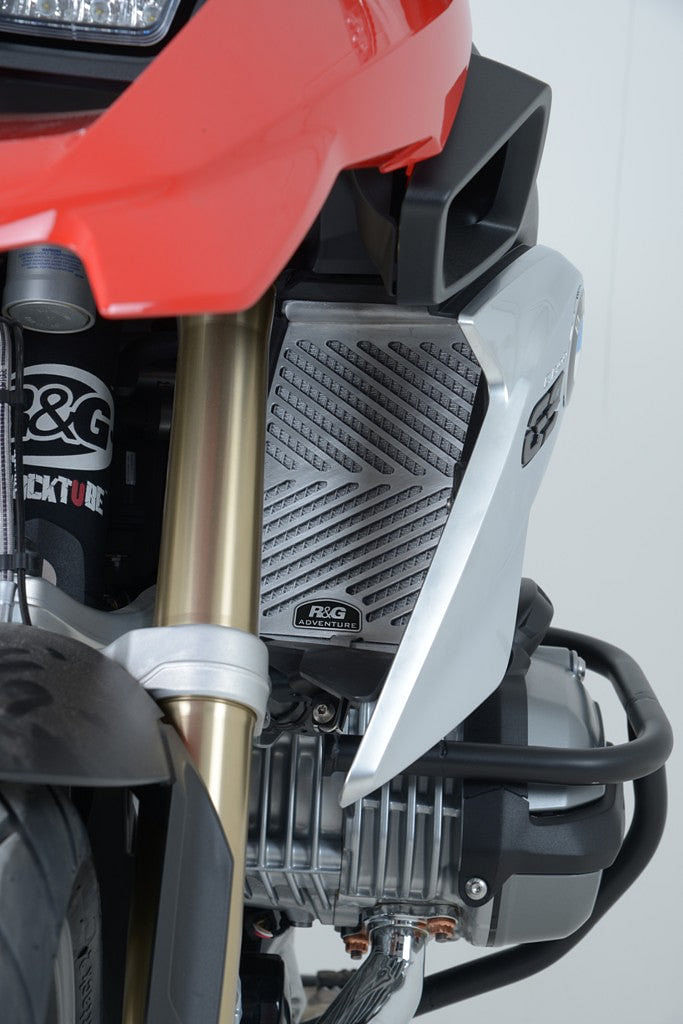 R&G Stainless Steel Radiator Guard - (BMW R1200GS LC Adventure)
The R&G Stainless Steel Radiator Guard For BMW R1200GS LC & R1200GS LC Adventure is a more robust radiator guard designed especially for adventure bikes. Constructed from 1mm stainless steel, the radiator guards are incredibly strong and impervious to rust. The laser-cut grill is designed for maximum airflow to the radiator, and perfectly compliments the look of your bike! Give your adventure bike that extra bit of protection that could mean the difference between riding home or finding a ride home!
The guard attaches to your bike easily, by utilizing existing mounting points.
Kit Includes:
Right and left radiator guards
Mounting material
Installation instructions
Fits:
BMW R1200GS LC (2013-2018)
BMW R1200GS LC Adventure (2014-2018)