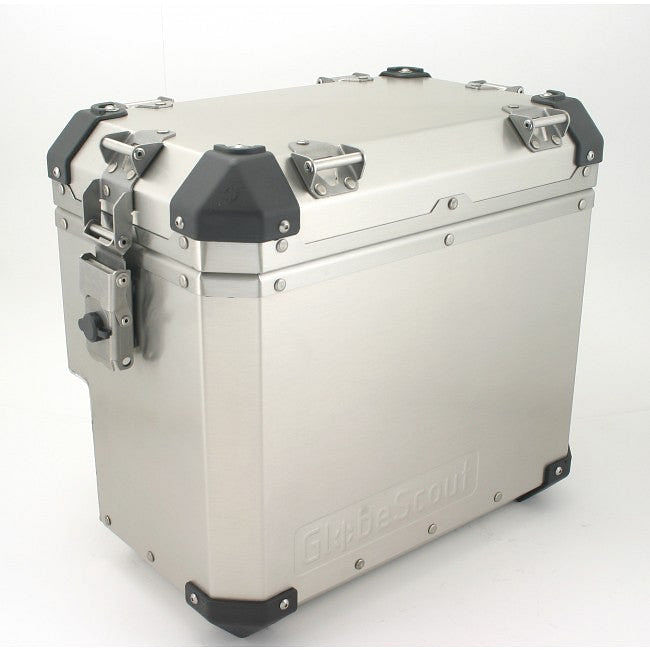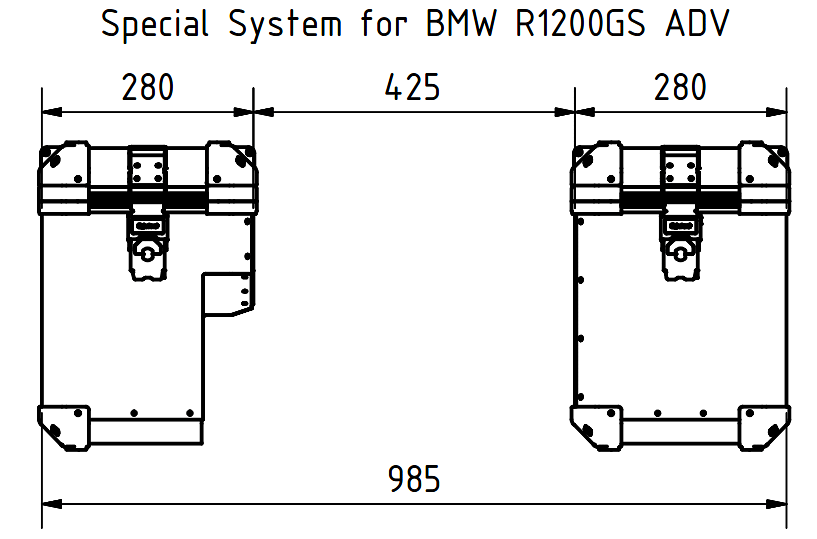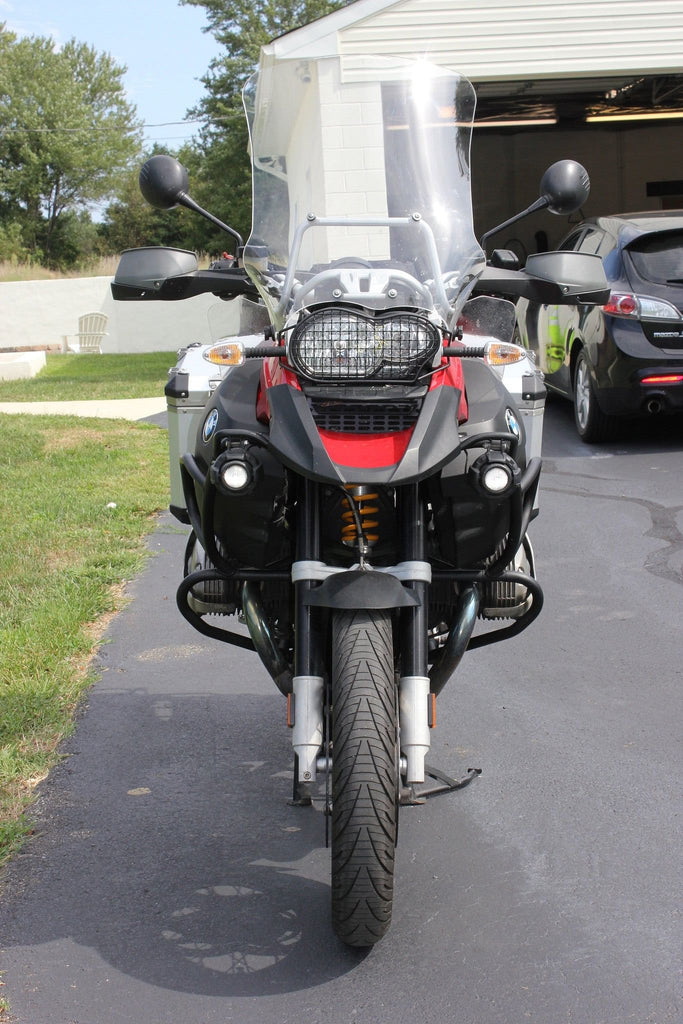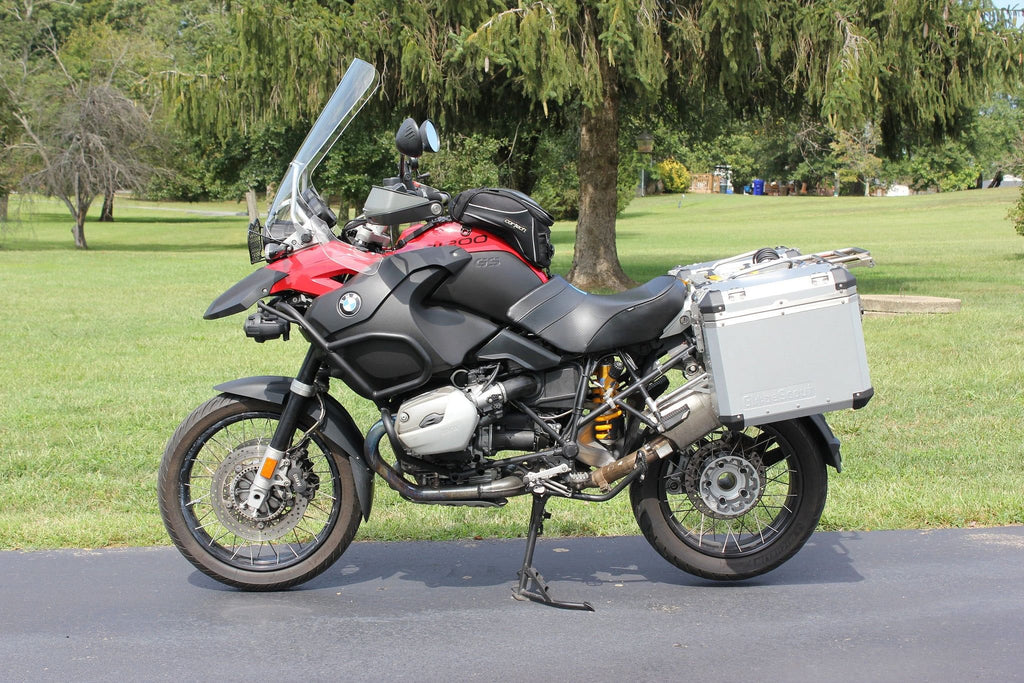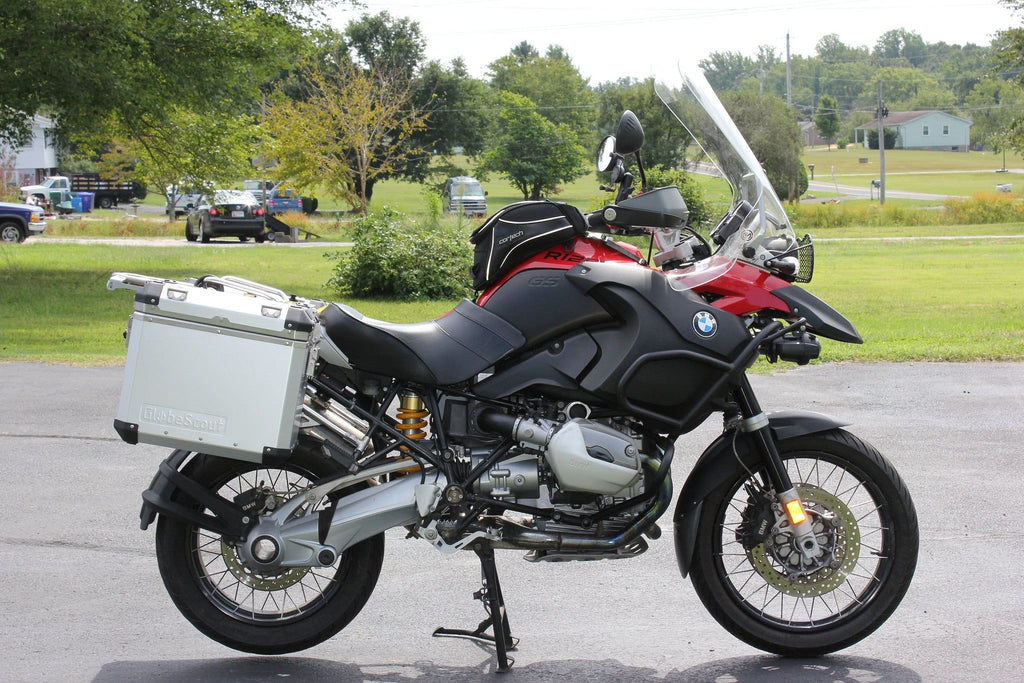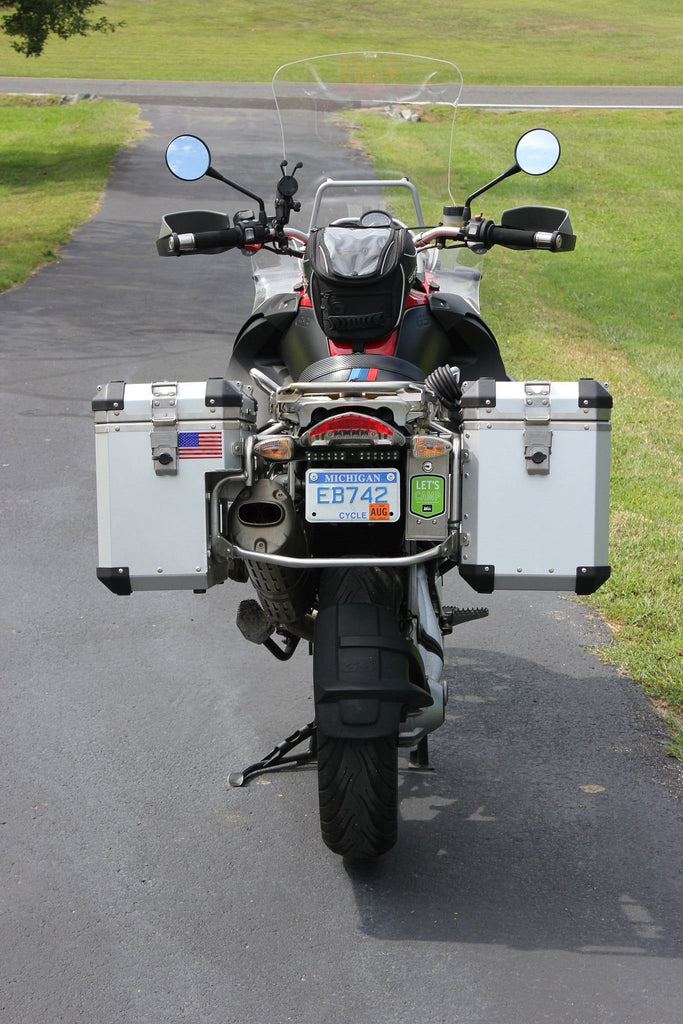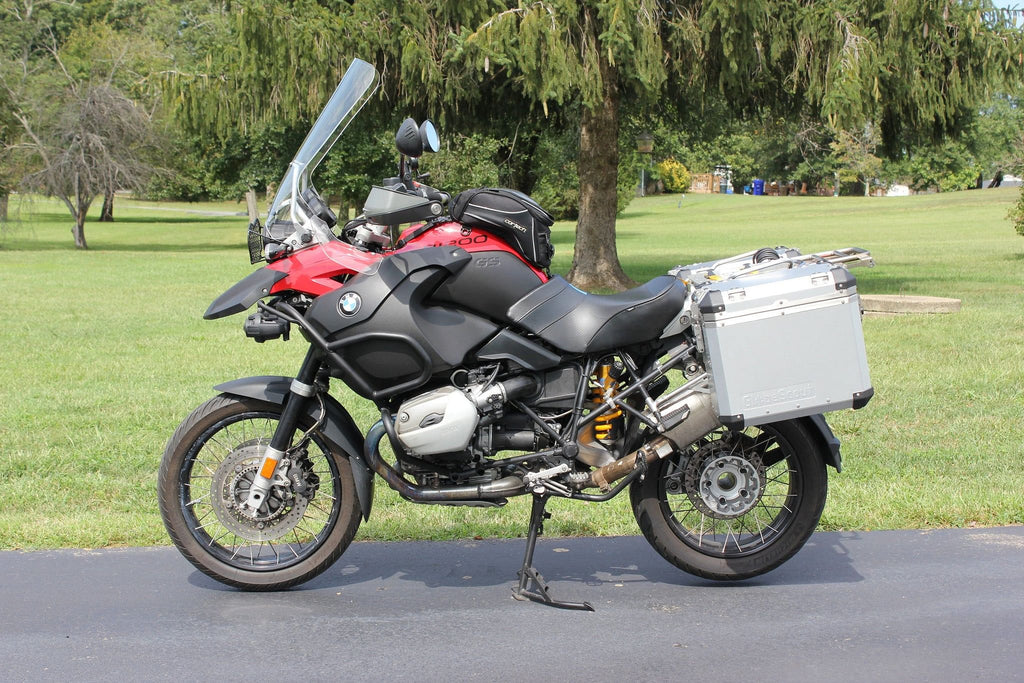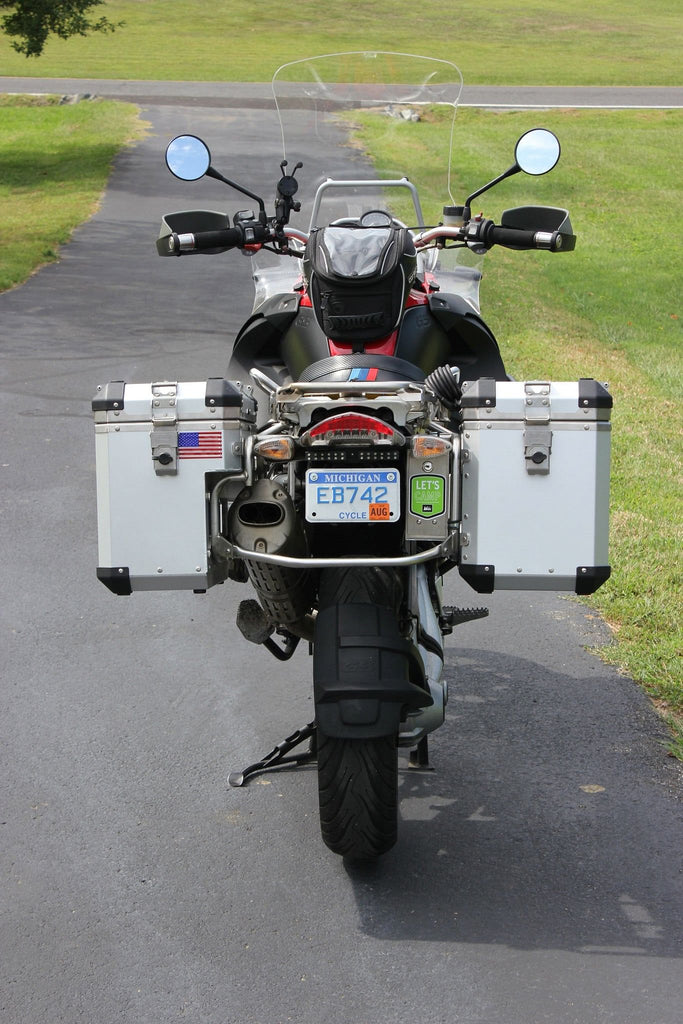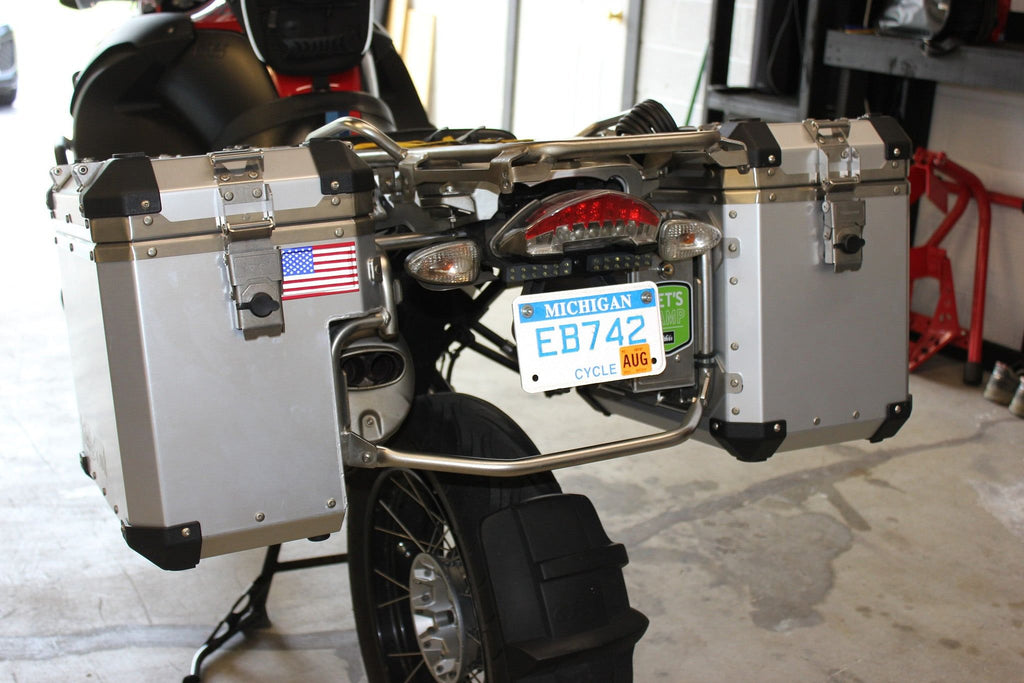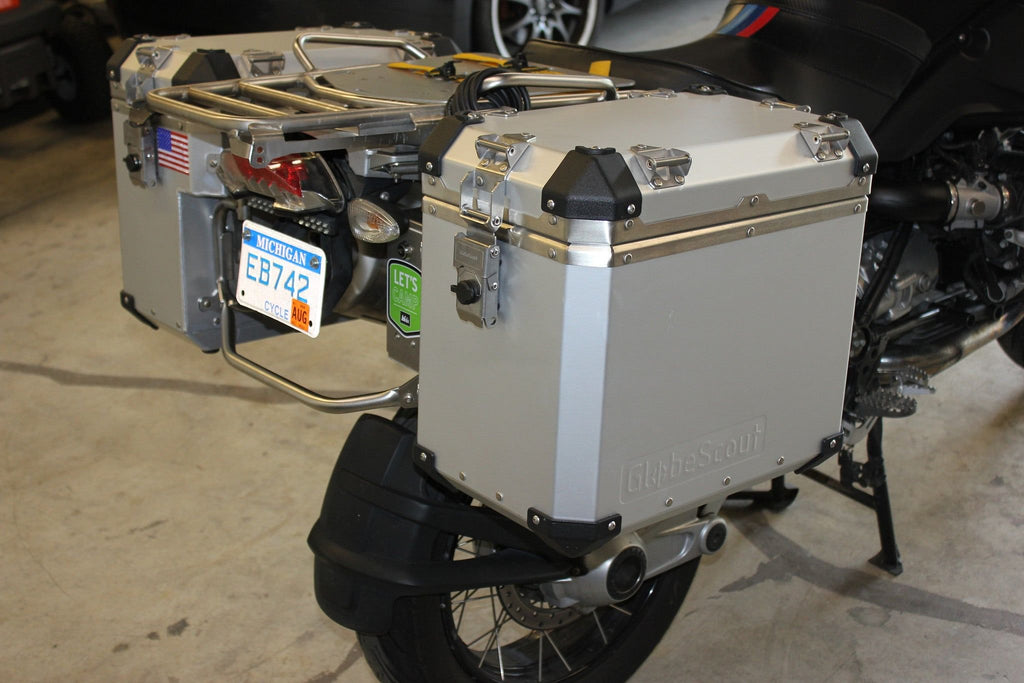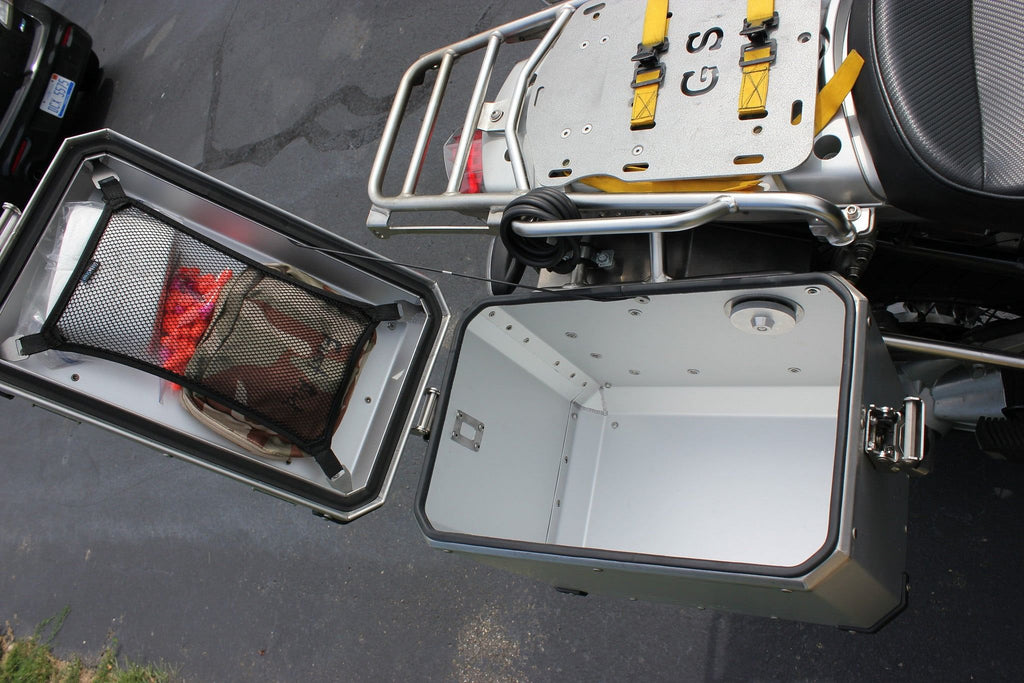 Globescout XPAN+ 'Special' Pannier Kit (R1200GS '05-'12, R1200GS-ADV '06-'13)
Globescout XPAN+ panniers are designed for one thing - to be the best in the world. Standard features include:
1.5MM Thick Aluminum / Magnesium Alloy Construction - Both high strength and low weight
Anodized Clear, Matt Black Powder-Coat and Natural finishes
Double silicon gasket lid system for 100% dust and water protection
Double hinged and removable lid with included tether
Six anchor brackets that are even with the top of the lid - two on each side and one front and rear
User replaceable corner protection made of abrasion and UV resistant Nylon
This kit is designed specifically for the 2005-2013 R1200GS (Oil Cooled/Hex Head) with the OEM Adventure pannier rack. It includes:
1 x Left Side Pannier for R1200GS ADV
1 x Right Side Pannier for R1200GS ADV
4 x Lock Cylinders
Installation only take a few minutes and requires no tools. You can also pair this pannier set with other, optional accessories:
All-metal pannier rack mounts
High quality, low cost inner bags
Stainless steel locks
Inner mesh nets
Carry handles
Pannier Dimensions: 440 x 280 x 390 mm / 17.3" x 11.02" x 15.35" (w x h x l) Notched pannier loses approximate 5L of volume.
Overall width for pannier set: 985mm (38.78")
Please Note: Does not work with OEM Vario, Touratech, or Globescout / Hepco Becker Lock-It pannier mounts.