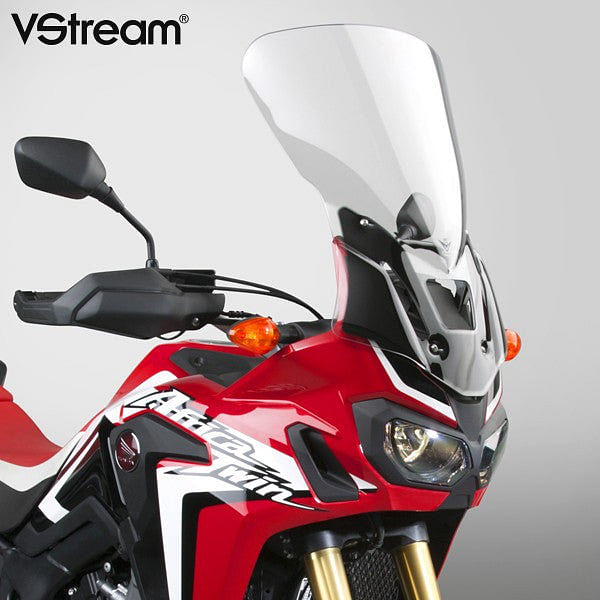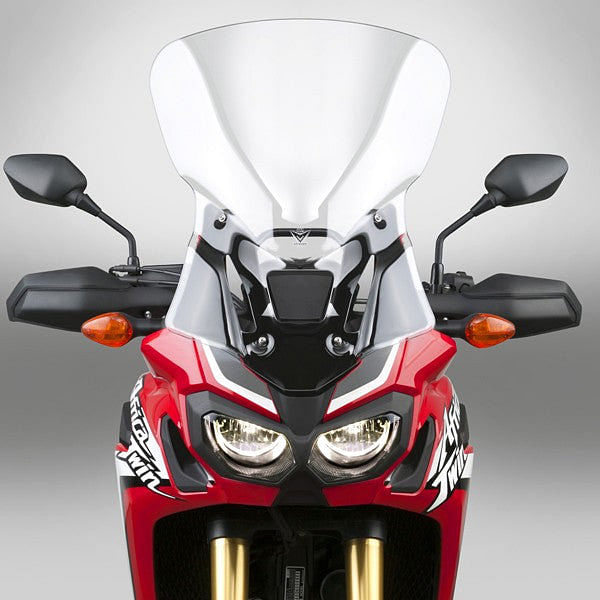 VStream® Touring Windscreen, Clear (CRF1000L Africa Twin)
COMFORT – OPTICS – STRENGTH
National Cycle revolutionizes windscreen performance with the VStream® Windscreen! The patented ""V"" shape and advanced dimensional contours push the wind vortex away from the rider's head, resulting in a peaceful, quiet riding environment. The passenger's comfort is improved as well.
Reduced wind noise... less turbulence... superior strength... perfect style. The VStream revolution is here!
Measured Height: 20.75" (52.7cm)
Overall Height: 23.00" (58.4cm)
Width: 18.75" (47.6cm)
Measured vertically from top of tank to a point level with top of the screen, and horizontally across the back at the widest point. Overall height is from fairing edge to top of screen.